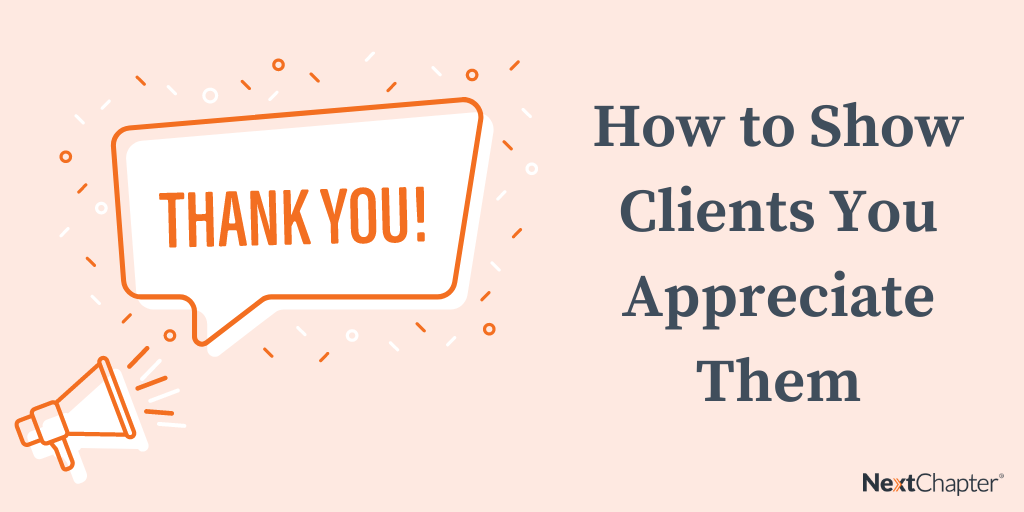 It's more important than ever to show your clients how much you care. The legal process can be challenging, as many clients will be going through an extremely challenging point in their lives. A little gesture will go a long way and keep your clients satisfied, and help them feel heard and supported. Here are a few simple ways you can show appreciation for the people you're serving.
Send handwritten notes and cards
No email or text can quite live up to a handwritten note. Take that extra few minutes to write a thoughtful note when you're sending a thank-you card or just a friendly note or reminder. Make it a point to write something that personally applies to your client. This will make them feel like you're not just sending out a template or form response.
Stay in regular communication
When a client calls or contacts you, answer promptly. Let them know that you're available to discuss their questions or concerns on a regular basis. Legal clients will likely be worried or stressed out about what's to come. Show them that you're there for them with support and guidance through it all. Be prepared for them to contact you frequently and always be courteous when answering questions.
Be more than an attorney
Your clients hired you for a specific purpose – to provide legal services. But make sure you're delivering much more than cut-and-dry transactions. Show them your personality and try to get to know them as people, not just customers. Ask about their hobbies or families and make notes if you have to within each clients' case files. Find out how they're coping with everything and offer your advice (while always remaining professional, of course).
Say thank you for referrals
Referrals are one of the most effective and common ways that attorneys get new clients. When your clients refer you, send a thank-you note or gift. If they leave you a review or provide a testimonial, provide them or their referrals a discount or special offer. You can even send a gift, like a bag of coffee, a bottle of wine, or a gift card. Show your clients just how much it means to you when they help you get new business.
Be flexible
Today's clients want interactions to be simple and easy. Offer flexible meeting and communication options to show clients that you care about their needs and desires. Try using phone or video conferencing tools, client texting, or an online client portal to make their lives as easy as possible.
Part of running a business is making sure that you're offering more than a product or service. As an attorney, take your client relationships to the next level by carving out more time to support them and show them you care. These strategies are simple and will help you show more appreciation for your clients.
Using NextChapter is a great way to integrate case management and client communication, making the process easier for everyone. Learn more by contacting the NextChapter team today.