Megi Malushi is NextChapter's Paralegal Support Specialist! She is passionate about the legal field and it certainly shines through her work. If you've had the pleasure of working with Megi, you've already experienced the positive light she brings to NextChapter! Megi's bold and outgoing personality make her the perfect NextChapter Virtual Paralegal.
Megi was born in Albania and moved to the United States with her family when she was just seven years old. After moving to the states, Megi grew up in a suburb of Columbus called Upper Arlington and attended The Ohio State University for Political Science.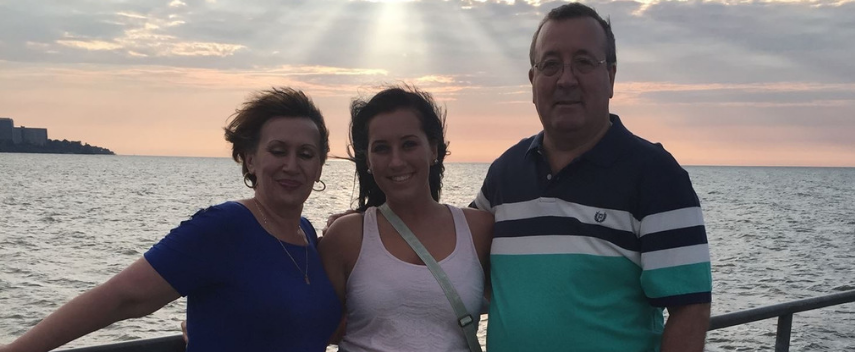 When she isn't working, Megi likes to visit her family and hang out at home with her cat Bella. She also enjoys taking yoga classes after work and exploring new restaurants around town with her friends and co-workers.
Megi's Job Duties
Prepare petitions and schedules for attorneys as a part of NextChapter's Virtual Paralegal Support service

Communicate with debtors on behalf of the attorney to obtain necessary information for their cases

Perform due diligence searches regarding bankruptcy case law

Maintain and update NextChapter's database with court specific notes and protocols

Prepare Chapter 13 Plans and local forms for several districts in the United States
Megi loves her job because of how it incorporates technology within the legal field. Her past experiences with legal technology have opened her eyes to better ways to file cases, and she loves how easy and simple it is to use NextChapter. Her favorite feature is MyChapter Debtor Portal because it imports all the information you need for intake and saves you time.
Megi is a true optimist! She believes the key to productivity within any field is to always stay positive. Having a positive outlook goes a long way toward being happy, healthy, and ultimately productive.