NextChapter's intuitive bankruptcy software modernizes case filing for attorneys by making the process automated and overall more smooth. Here at NextChapter, we're consistently updating our software to make it better and more comprehensive. In doing so, over the years we've added many smaller features that expedite filing times, cut down on data entry, and just make the whole process smoother. These features sometimes fly under the radar, but prove to be very beneficial for high-filing and small firms alike. Check out some of NextChapter's hidden features below.
Common Fields
Common creditors
NextChapter's common creditors feature allows for easy, efficient management of creditors. Easily import a CSV list of creditors from a previous software for quick entry into NextChapter. You can also add new creditors through your account settings and save them as commonly-used creditors, eliminating the need to enter the same information for another case in the future.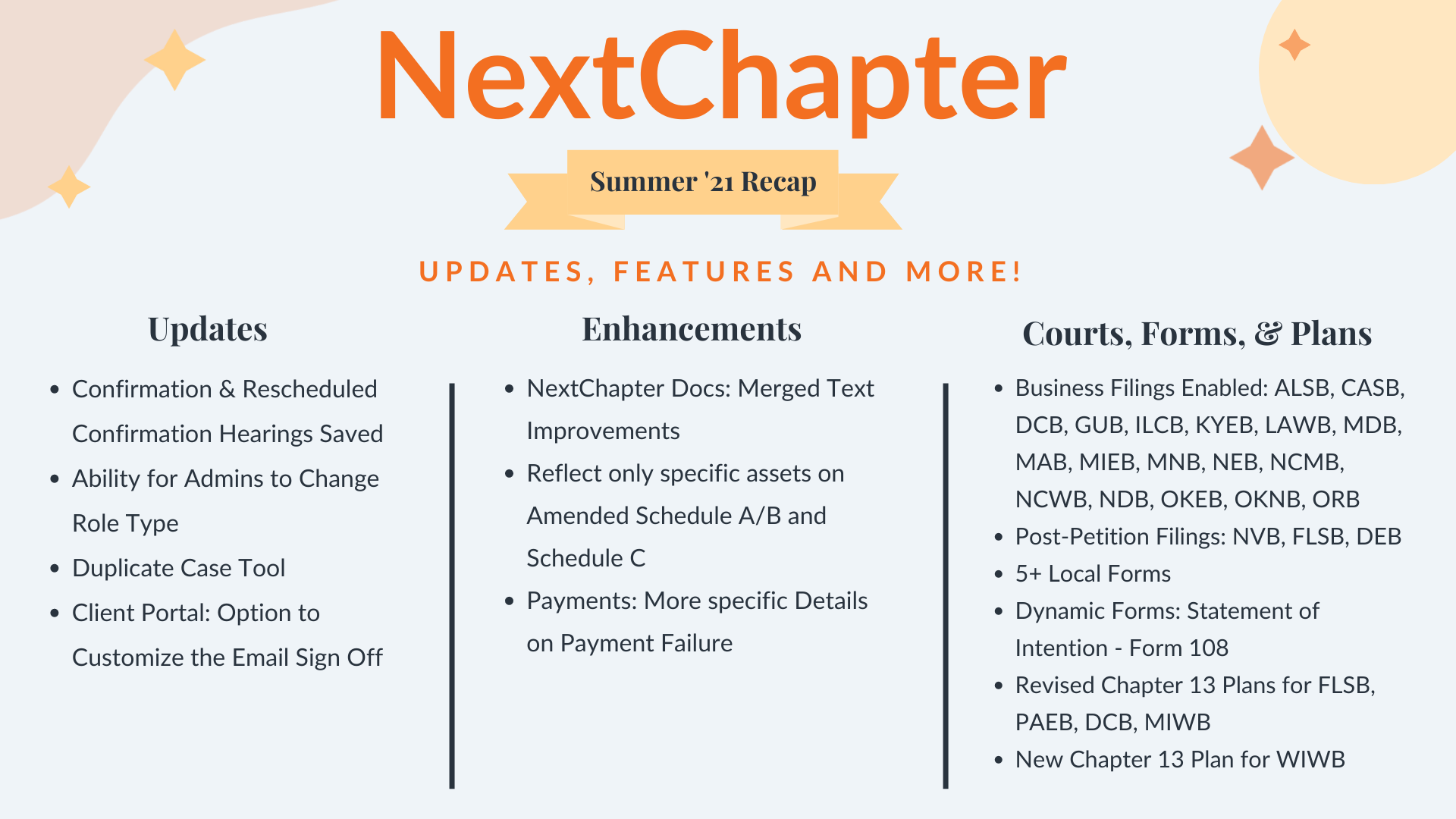 Common assets, courts and companies
Many attorneys often find themselves entering the same assets, court or companies for multiple cases. With NextChapter's common fields, double data-entry is eliminated. Through account settings, users are able to create these common assets, courts or companies and save them as common. For future cases, these will appear in the appropriate dropdown boxes, ready to populate. Save even more time entering data with our common assets, courts and companies features.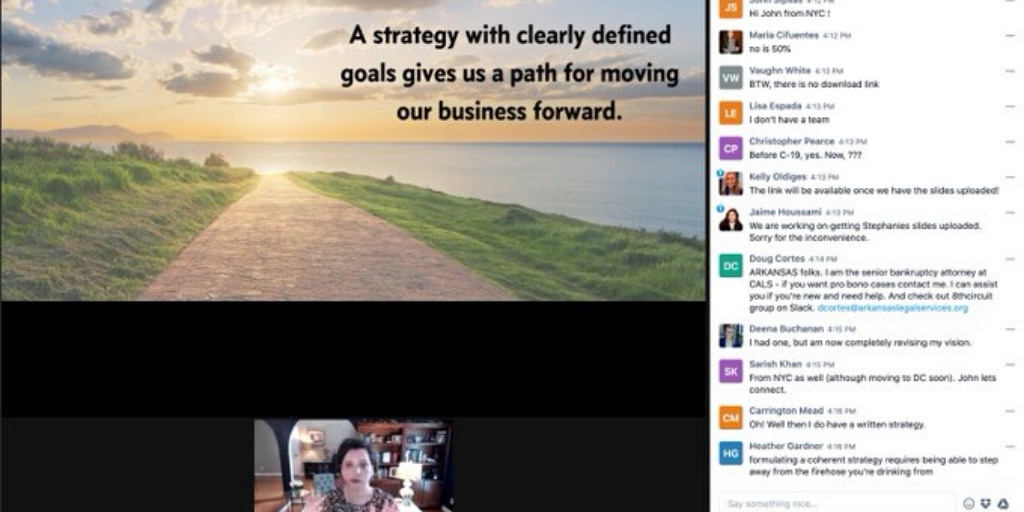 Flexible Exporting & Printing Capabilities
Although NextChapter's seamless structure comes from being cloud-based, we realize attorneys aren't the only stakeholders who need access to case information. With our flexible software, you can download, export, and print important documents. Never worry about being unable to hand over the property analysis to the trustee or print a document checklist for your clients when you're working with NextChapter.
Fee Report & Payment Receipts
With NextChapter's intuitive case dashboard, all fees can be quickly viewed and accessed in one space. Add new fees and payments or download invoices and payment receipts all without ever leaving the dashboard. Giving clients physical copies of receipts and exporting fee reports for your own use is also quick and easily done right from the dashboard. Viewing, editing, and printing fees has never been more smooth and automated.
Time Tracker
NextChapter's Time Tracker feature allows you to see all the time you've worked on a case right from the case dashboard. Don't worry about keeping track of your billable hours; NextChapter does it for you.
All Cases View
Stop the endless search for information with NextChapter's streamlined case management. NextChapter never deletes any cases, so you can always view all past and current ones through the All Cases View from the firm dashboard. You can filter to see only certain cases, archive old cases, and even duplicate when you need to. Managing your cases has never been easier than with NextChapter.
Whether you're a current user of NextChapter or just wondering how our software could benefit your firm, taking into account these amazing features is essential to making your choice. Experience a more streamlined, efficient case management process than ever before.